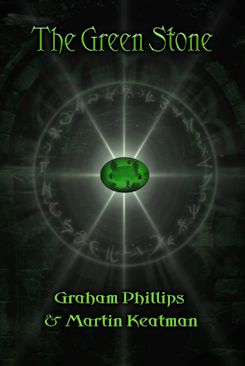 The Green Stone is not only a spellbinding real-life historical detective story, but one of the most extraordinary true tales of the paranormal ever told.

In 1979, Graham and a team of investigators working for a magazine based in the Midlands of England followed a trail of cryptic clues to discover a mysterious sword and a hidden green gemstone once possessed by Mary Queen of Scots and a secret society called The Order of Meonia. Lost for over three-and-a-half centuries, the stone was said to hold ancient supernatural power. When the relic was taken to the offices of the magazine, an old Victorian house in the English town of Wolverhampton, inexplicable events, witnessed by dozens of observers, began to occur.
• An unexplained dense, incense-smelling smoke filled the entire building each night as darkness fell.
• The mysterious sound of footsteps, voices, and banging noises drove terrified visitors away.
• Objects began to move and be thrown around, seemingly of their own volition, and an odious blue, gelatinous substance oozed from the walls.
• An ominous, dark, faceless figure appeared and disappeared before the very eyes of those involved.
• The sleeping bag of a member of the team spontaneously combusted as he slept in the building overnight.

• Ultimately, nine people stood witness to hellish, unearthly cries, and bright balls of fiery light exploding over a nearby wood, when the awesome power of the stone was finally unleashed.

One of the most remarkable true stories I have ever read.
Weekend

If you only read one book in your life, read this one.
Psychic News

A thrilling paranormal adventure. Today

Click on image to order the special 40th anniversary edition with new photographs and introduction.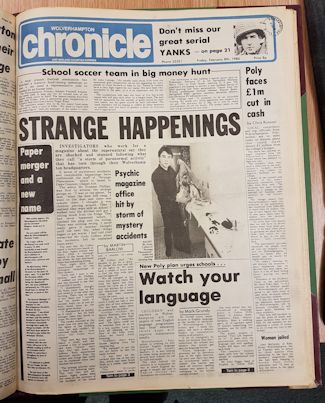 Short film about The Green Stone adventure with rare footge from forty years ago.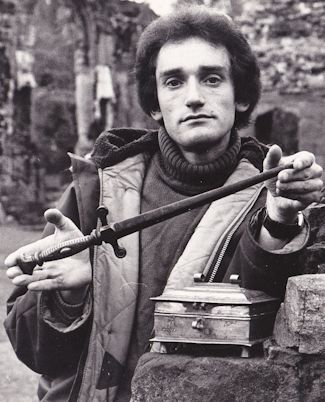 Headline news from 8 Feb 1980. The haunting of the magazine offices. Click on image for full size.
Graham in 1979 with the sword and casket that held the green stone. Click on image for full size.
Short, two-minute promotional video.